Ohio State Fair 2015 miscellaneous
September 9, 2015
This was my favorite work of art at the fair in all the professional fine art exhibitions, the high school exhibitions and all the youth exhibitions. This piece is titled, "Birds Quiet Monsters" and was created by Henry Hess at St. Timothy Middle School.
I loved this sheep all dressed up in full regalia.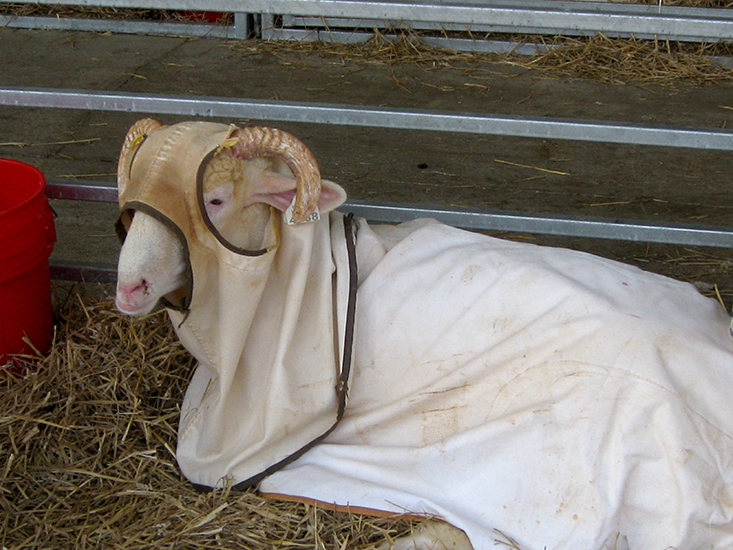 This cake was in the cake decorating competition. It did not win anything but i thought it looked very tasty – much like a Wayne Thiebaud  painting.