X-PRESS Revisited Entry 6
November 30, 2015
Phew!! This will be the last post of the X-PRESS revisited. I scanned all of the materials, burnt them to a disk and handed them off to Mike Horvath. We will see what further collaborations might be in store for us. I have asked him to document our X-PRESS artwork in Wikipedia because he is such a gifted writer.
Mike is a published author. Mike wrote a collection of two novellas titled, Brighter Graphite". Following are two online reviews of "Brighter Graphite":
http://thenextbestbookblog.blogspot.com/2010/02/contemplating-brighter-graphite.html
http://www.goodreads.com/book/show/6446049-brighter-graphite
Please check out his book – I absolutely love this book. If you are an artist you will definitely enjoy the book.
The last images of our X-PRESS collaborations follow. The image below is a scan of our poster for our last performance titled, "Shelf Life".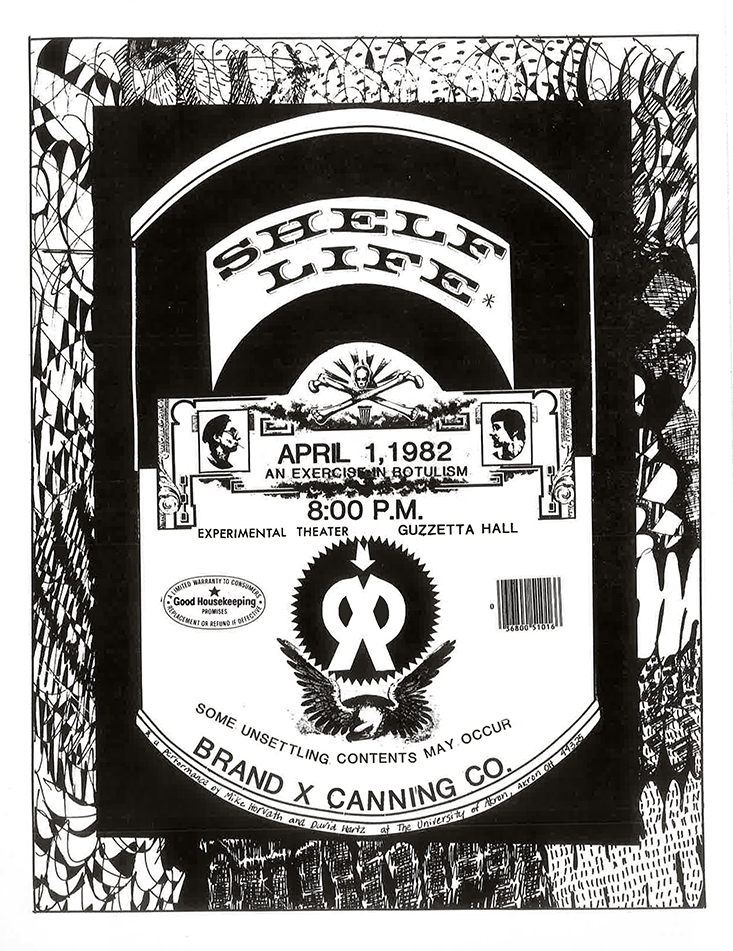 The next image is a scan of the program for the "Shelf Life" performance. We wrapped this label around and adhered it to cans that we bought and stripped off the old label. We passed out these cans with this label at the beginning of the performance. We actually designed the label first and then used it for the poster.

The next image is a scan of the front and back of a business card we created and distributed at the time.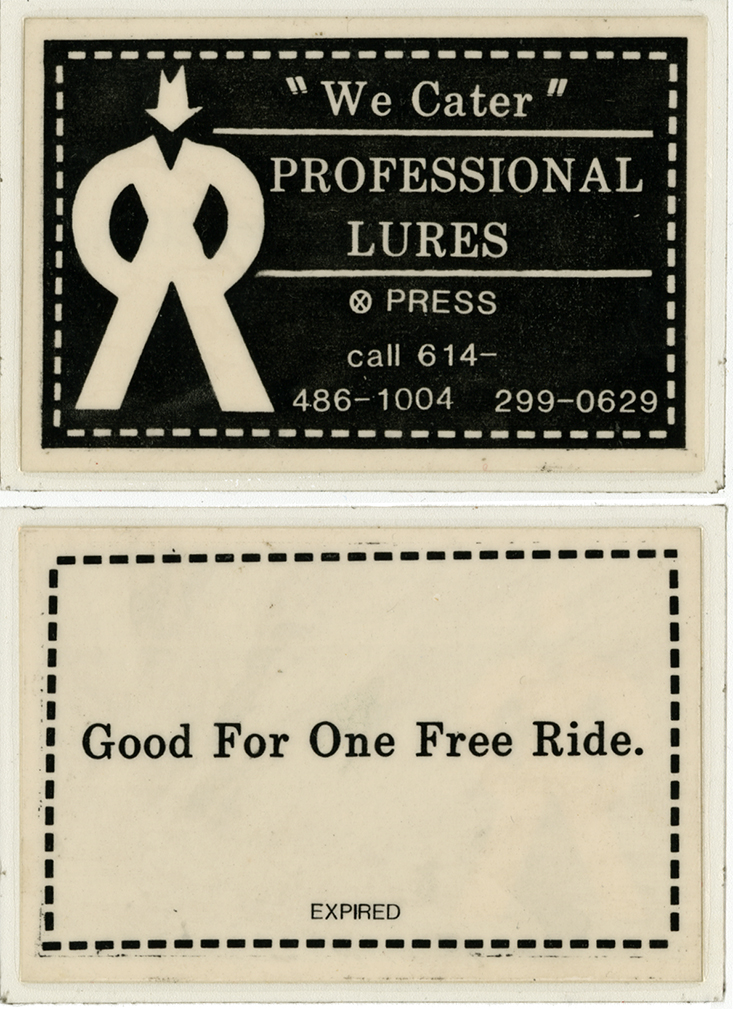 The last two images are scans of a magazine we published and distributed in the late 70's early 80's called "GAGZ". We printed a lot of these and distributed them around Ohio State University in Columbus, Ohio.